Perfect EQUIPMENT –
All about the wheel!
The Perfect EQUIPMENT brand offers workshop approved universal weights for almost all rims as well as standard valves at an attractive price. Perfect EQUIPMENT stands for high product quality and a clearly defined product segment. We offer market-driven structures and services for the optimal distribution of products and first-class on-site support. At Perfect EQUIPMENT you get everything you need for your wheel from one source!
Perfect EQUIPMENT, headquartered in Veitshöchheim, Lower Franconia, is a brand of WEGMANN automotive, the world market leader for wheel balancing weights. With production locations in Germany, Europe-wide distribution centers, and worldwide sales subsidiaries, WEGMANN works on an international basis and supplies all popular automotive manufacturers as well as the leading spare parts retail organizations in the American, European and Asian markets. The international sales structure of Perfect EQUIPMENT ensures short delivery channels and fast response times. Especially in Europe, our Perfect EQUIPMENT central warehouse in Germany guarantees fast product availability. Perfect EQUIPMENT's Local contacts in the most important markets strengthen customer service and promote smooth communication. Besides balancing weights, Perfect EQUIPMENT also offers a wide range of tire valves for cars, vans and trucks.
At Perfect EQUIPMENT, our customers are always the main focus of our activities. Whether in development, production or packaging, all products are tailored to the needs of wholesalers and workshops. Trust in the quality and reliability of our products for balancing tires. Get your workshop supplies quickly and reliably from Perfect EQUIPMENT.
Perfect EQUIPMENT wheel weights
Our own production of Perfect EQUIPMENT wheel weights makes us independent of competitor wheel weights and makes customizations on behalf of customer requests easy. At the same time, our balancing wheel weights meet the highest requirements. Perfect EQUIPMENT knock-on wheel weights are 100% coated all around with a closed powder coating thanks to a special coating process. It protects the wheel weight and the rim reliably against galvanic corrosion. The universal adhesive bars and adhesive rolls from Perfect EQUIPMENT, on the other hand, are ideal when wheel weights of aluminium rims need to be balanced discreetly. The high-quality adhesive tape and good moldability make them easy to use in the workshop and ensure the best results when working with adhesive wheel weights. The Perfect EQUIPMENT balancing wheel weights are:
suitable for almost all common rim types due to their universal fit (MultiFIT)
designed for trade
application-optimized
made in Germany
Next to wheel weights, Perfect EQUIPMENT also holds tire valves in their portfolio. Perfect EQUIPMENT snap-in tire valves are made from high-quality rubber and brass that are optimized for workshop use. The combination of these materials offers high durability and thus guarantees protection against critical environmental influences and mechanical stress. All products are subject to strict quality control: 100% inspection for function and tightness.
The Perfect EQUIPMENT valves are:
workshop tested
available in all common valve sizes for passenger cars
manufactured according to ETRTO standards (European tire and Rim Technical Organization)
Do you have questions or suggestions about our brands or do you need any other support? Just contact us!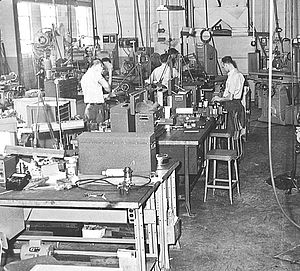 Perfect EQUIPMENT - Our history
Perfect EQUIPMENT was introduced in early 2013 to the European market. The brand with a rich tradition and more than 75 years of experience is known in the North-American market as the largest US brand for wheel balancing weights. In Europe, Perfect EQUIPMENT is represented on the market with a clearly structured product portfolio especially adapted to car workshops. The PERFECT EQUIPMENT product range offers guaranteed quality for the best work results and includes universal car balancing weights, tyre valves.