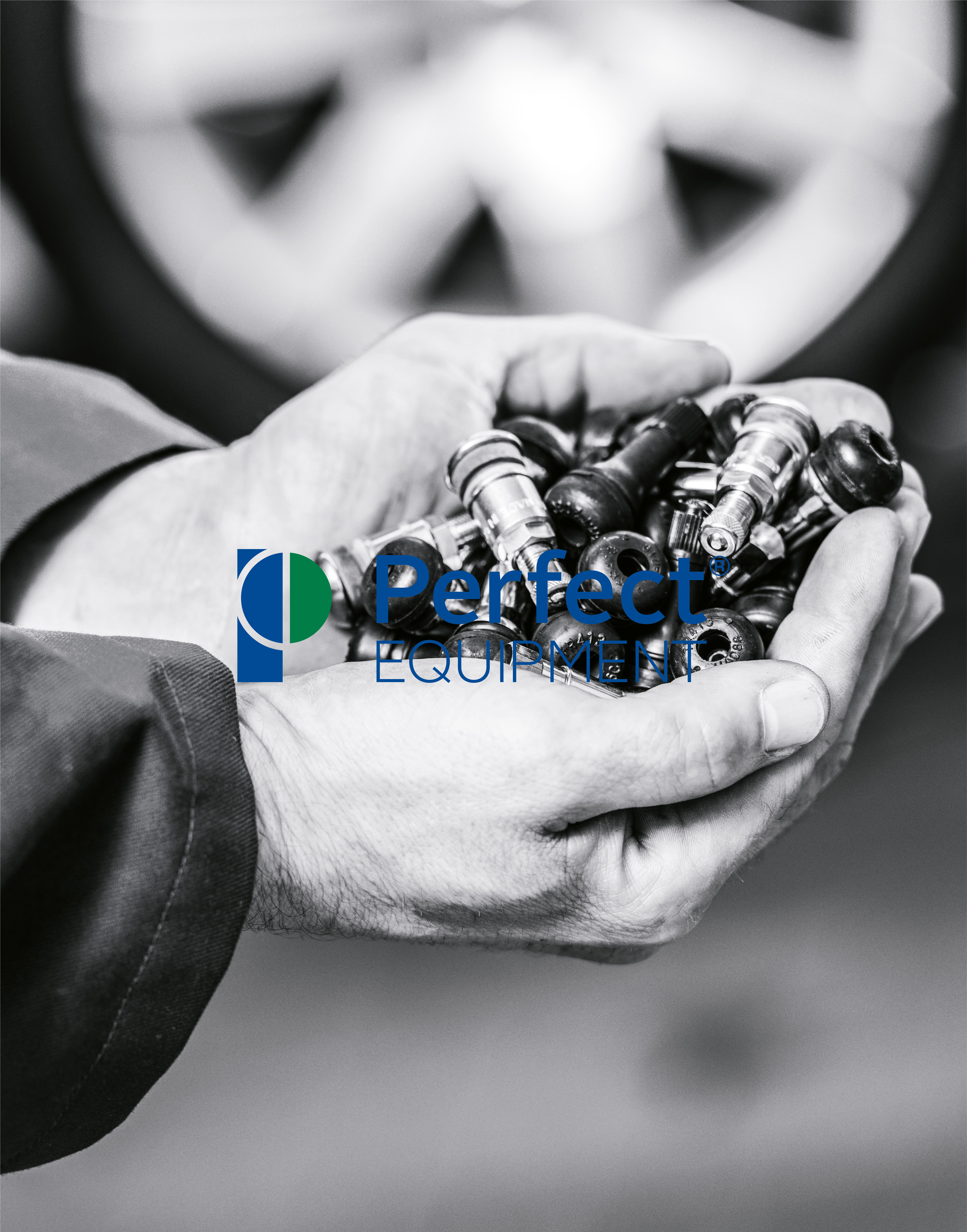 The Perfect EQUIPMENT brand offers workshop-tested universal weights for almost all rims as well as standard valves, tools and other accessories at an attractive price. Perfect EQUIPMENT stands for good product quality and a firmly broad product portfolio.
We offer market-driven structures and services for optimal product distribution and good on-site support.
At Perfect EQUIPMENT you get universal solutions around the wheel from one source!
1939
Company foundation
On September 30. 1939, Perfect EQUIPMENT Corporation was founded by William Smissen in Kokomo, Indiana. He started out machining parts for local automotive companies in Kokomo.
1940/41
Balancing weights
William Smissen started manufacturing balancing weights, an innovation at the time.
1940er
OEM market
Perfect EQUIPMENT Corporation was one of the largest manufacturers of balancing weights in North America and has since supplied Chrysler and General Motors with OEM products.
1959
Opening of a new production site
A new production facility was opened near downtown Murfreesboro, Tennessee.
1960
Acquisition by Berwind Corporation
Perfect EQUIPMENT Corporation was acquired by Berwind Corporation from Philadelphia.
1960er-1990er
Growth
Perfect EQUIPMENT grew steadily and served 90% of the OEM business in North America. The company cooperated with the European brand HOFMANN POWER WEIGHT to operate globally.
2005
Acquisition by WEGMANN automotive.
WEGMANN automotive GmbH, which had already acquired HOFMANN POWER WEIGHT, took over Perfect EQUIPMENT.
2012
Global expansion
Perfect EQUIPMENT began to expand globally and is now available worldwide.
Already discovered? In our videos you will get tips on how to change your tire valves and impressions of what an unbalance is and what different types of unbalances there are.
Do you have questions about our products? Feel free to contact us and we will personally answer your questions.